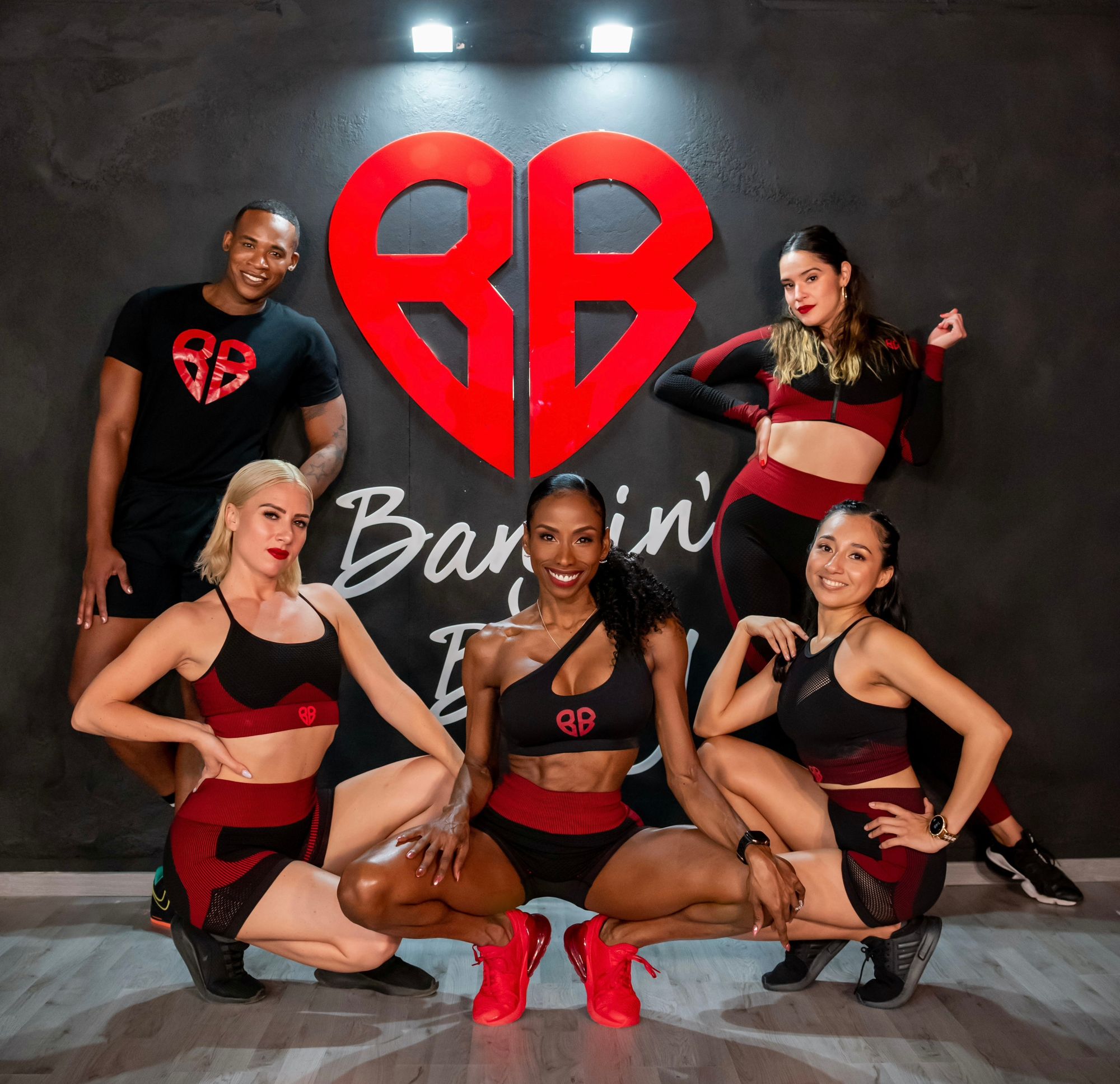 Bangin' Body is truly the next level of fitness training. We are all about cross training - 50% dance party, 50% muscle conditioning & 100% LIT! This insanely FUN, powerhouse workout is for all levels & is designed to tone and create new muscles, build serious endurance, and sculpt a lean, sexy & strong dancer's body.
Each branch of the Bangin' Body method is a unique piece to your workout puzzle, from the high energy, booty shakin' BEATS Dance Cardio classes to the sculpt-centric, namaslay BALANCE Yoga classes - you'll never get bored & constantly keep your body asking - what's next?
Discover  how you LOVE to move with the Bangin' Body online platform!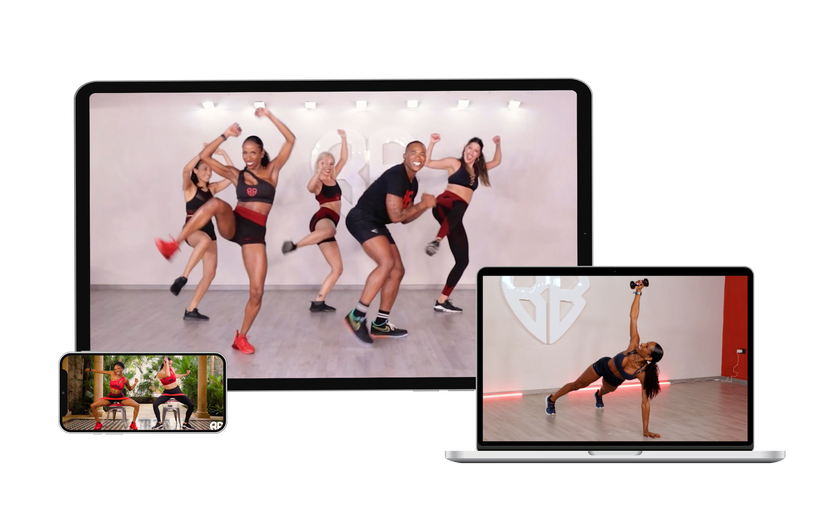 Bangin' Body is an online workout program dedicated to making fitness FUN and accessible for everyone!
We're on a mission to positively transform your relationship with movement. Our workouts and classes are designed to help you build healthy habits for life—wherever you are, on any device.
With a huge variety of classes, and different workouts to choose from, there's no excuse not to workout!
Dance Cardio · Bootcamp/HIIT · Toning & Sculpting · Mat Pilates · Barre · Yoga · Core · Strength · Stretching & Recovery · Boxing & Kickboxing · Meditation & Breathing · Nutrition · Dance choreography · Twerking…and more!
Streaming fitness, for you. Join us for accountability, empowerment, and results—all in one platform.
Are you ready to start your 7-DAY FREE TRIAL to get that Bangin' Body and have a GREAT time doing it?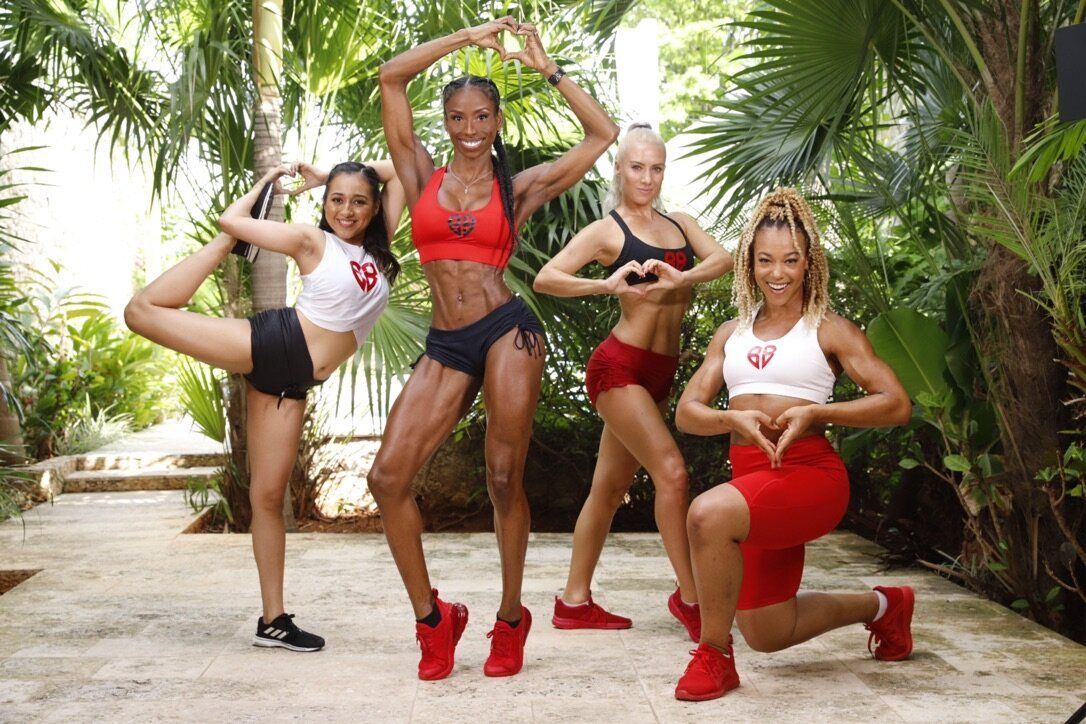 Build strength. Get leaner. Improve flexibility. Build confidence. Move consistently. Feel less stressed and HAVE FUN! Our wide variety of progressive programs and challenges have you covered.
Follow expertly-curated combinations of workouts in a series. Take the guesswork out of planning routines and picking workouts!
All programs are included FREE with the Bangin' Body online subscription, or they can be purchased individually.
Here are a few of our structured programs to help keep you on track...

Are you in Merida, Mexico? You can come get that body BANGIN' with us - live and in person!
Offering classes 6 days week, we have something for women and men (and kids) of all fitness, dance, and yoga levels. Our highly qualified, hand-selected instructors will bring the energy and expertise to classes that you love and won't want to miss!
Click HERE to learn more about our studio classes, prices, and events!
MESSAGE THE STUDIO VIA WHATSAPP TO RESERVE YOUR SPACE IN ANY CLASS:

You already have everything you need to BE everything you want.
— JJ Dancer, founder
Follow Bangin' Body On Instagram
Calling All Future BB Brigade Baddies!
Think you've got what it takes? Let's get it, boo! Bangin' Body Brigade instructor training will up your game and then some.