PROGRAMS & CHALLENGES
Follow expertly-curated combinations of workouts in a series. Take the guesswork out of planning routines and picking workouts! All programs are included FREE with Bangin' Body online subscription, or can be purchased separately.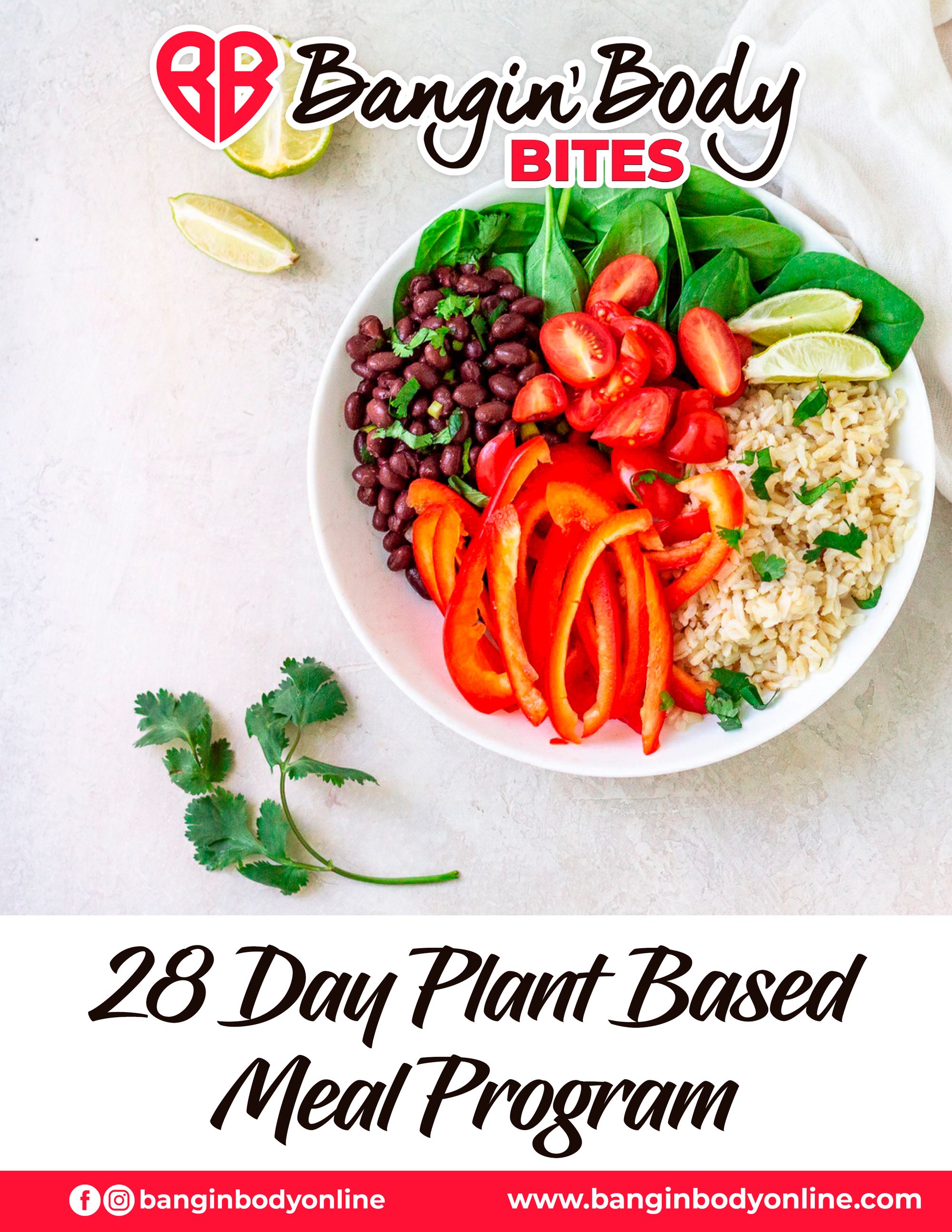 28 DAY PLANT BASED MEAL PROGRAM
We teamed up with Carolyn Brown MS RD of Indigo Wellness Group to bring you 28 days of plant-based, veggie-forward recipes that will make you feel like a million bucks by this time next month!
❤️ daily meal plans for 4 weeks (a.k.a. 28 Days!)
❤️ 3 veggie-forward meals + 2 snack recipes a day for all 7 days of the week
❤️ downloadable weekly calendar that outlines the meals and snacks for each day of the week
❤️ weekly ingredients list to make your grocery shopping easy
❤️ The majority of these meals are meal-prep ready
For best results, pair The BB BITES 28 Day Plant Based Program with any of our bangin' workouts!