Welcome to Bangin' Body Fitness, Dance and Yoga Studio in Merida, Mexico!
Offering classes 6 days week, we have something for women & men of all fitness, dance, and yoga levels. Our highly qualified, hand-selected instructors will bring the energy and expertise to classes that you love and will not want to miss!
Our modern studio has any fitness equipment you will need to hit your goals, and everything from great lighting and high quality music, to air conditioning for that Merida heat!
We know you will enjoy being part of our fun and loving community, while having the time of your life!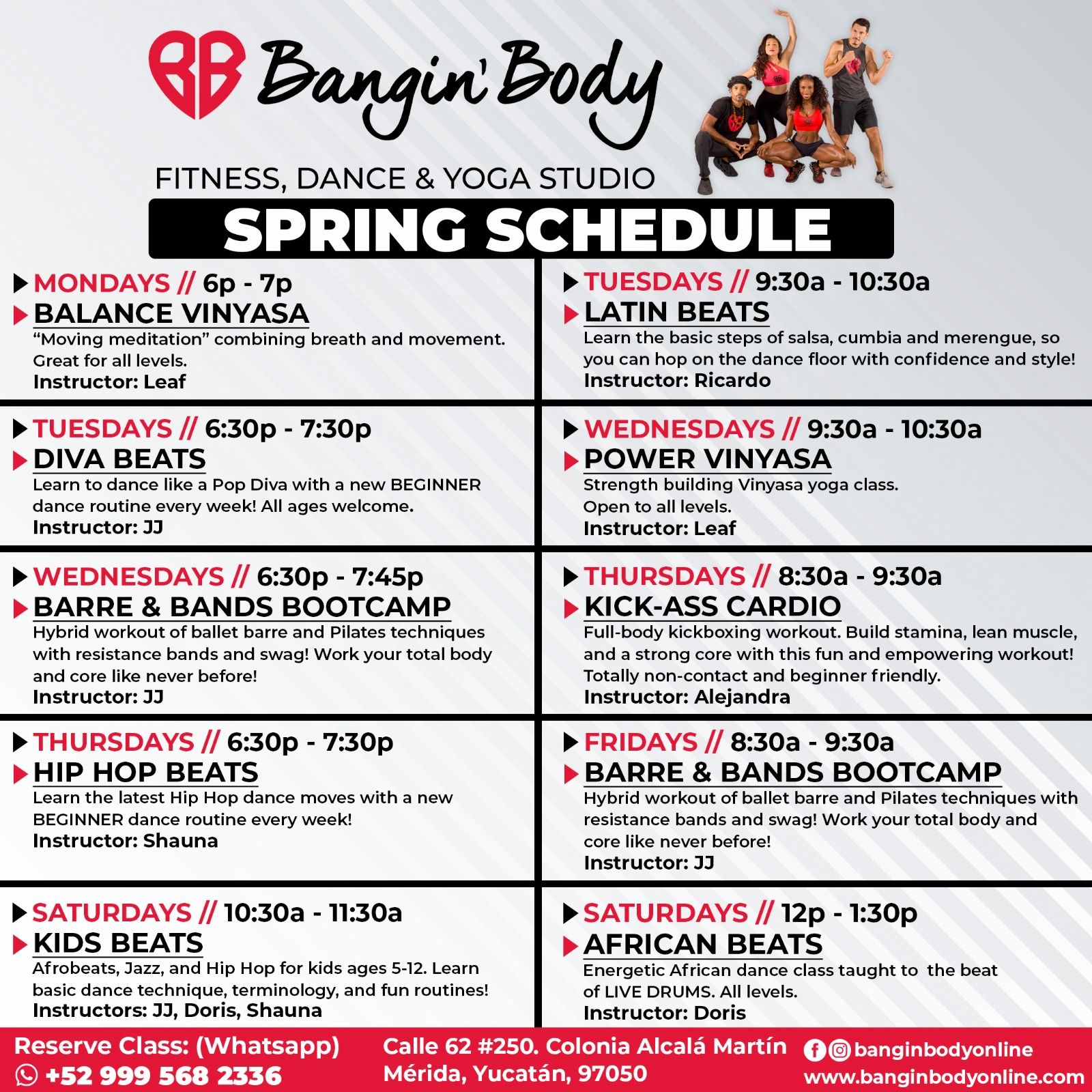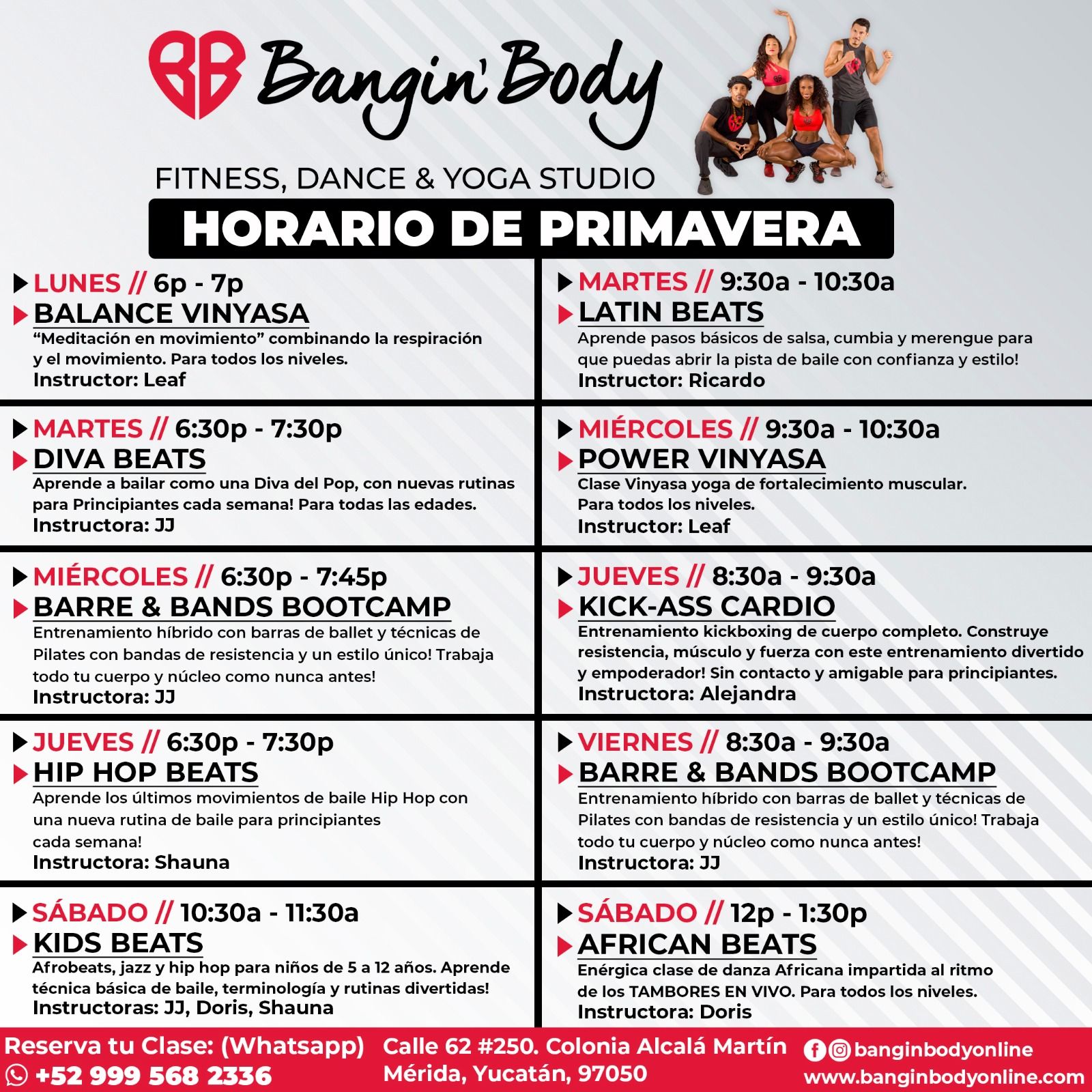 All classes are included in class packages!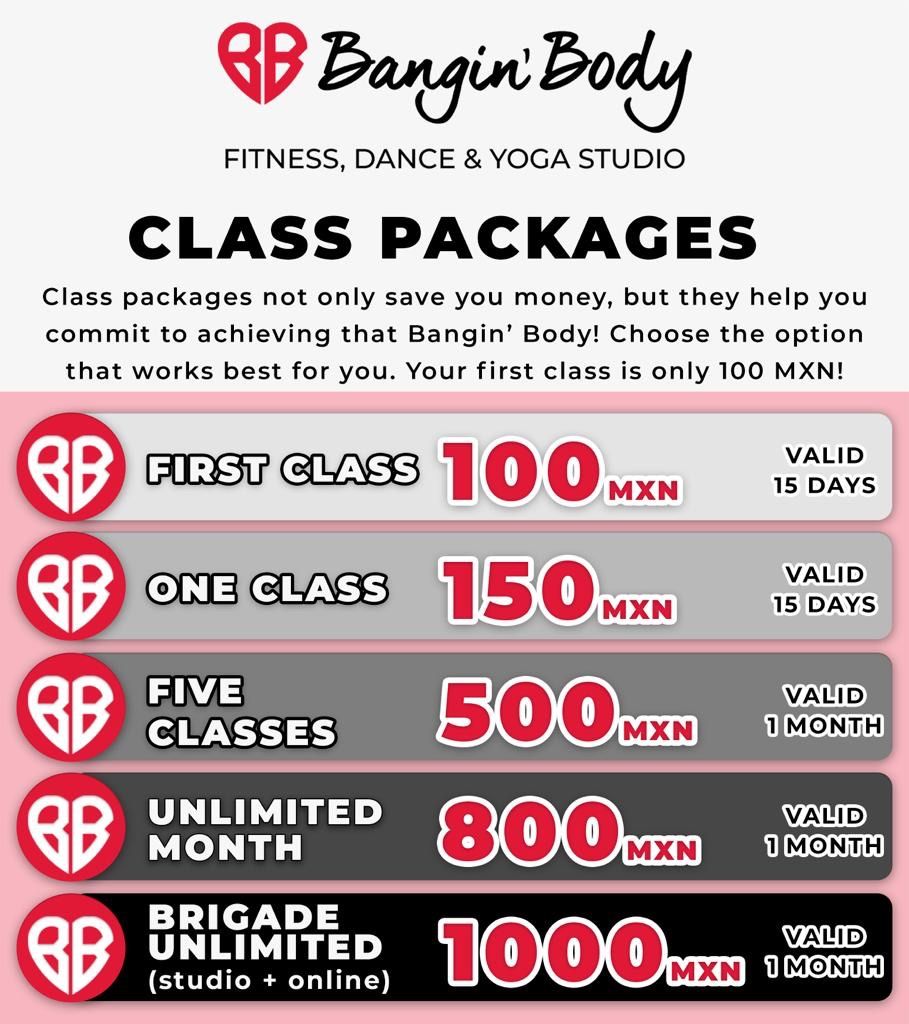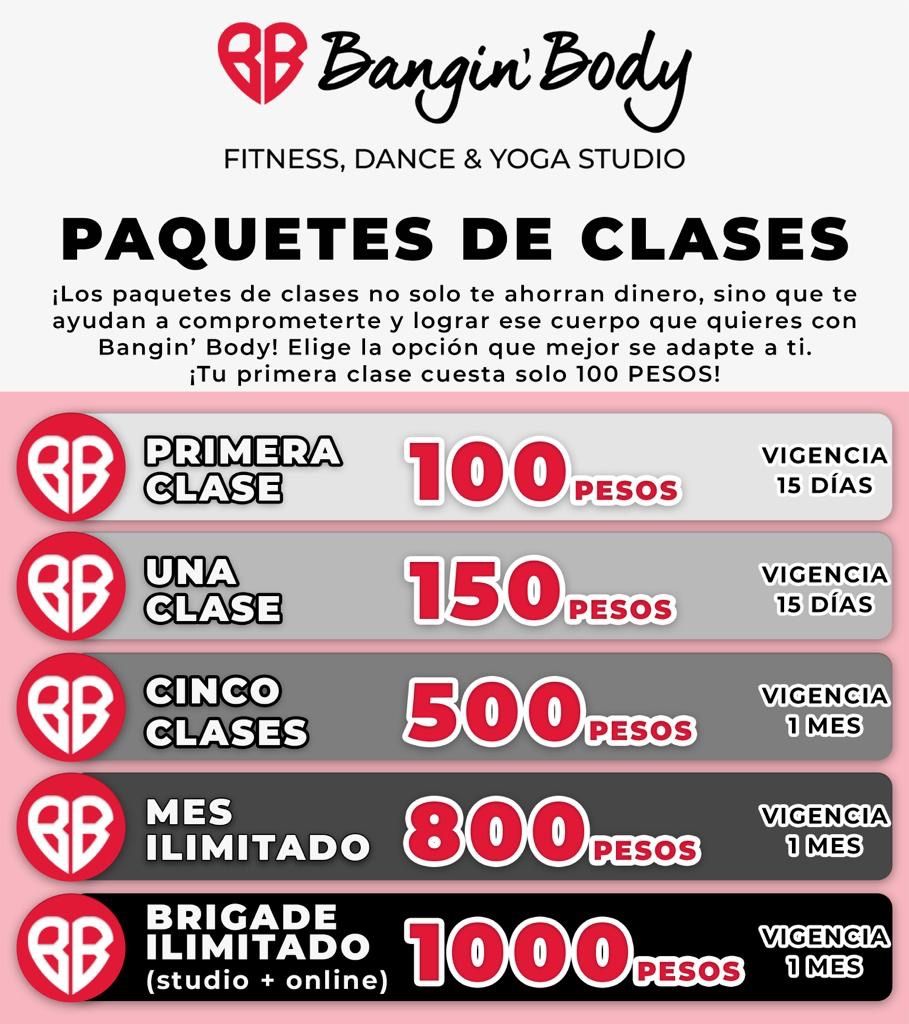 MESSAGE THE STUDIO VIA WHATSAPP TO RESERVE YOUR SPACE IN ANY CLASS:
+52 999 568 2336