Bangin' Body Brigade
Meet the Bangin' Body Brigade of 100% baddies
At Bangin' Body, we live by the philosophy that your body can do whatever you want it to do - YOU just have to get out of your way!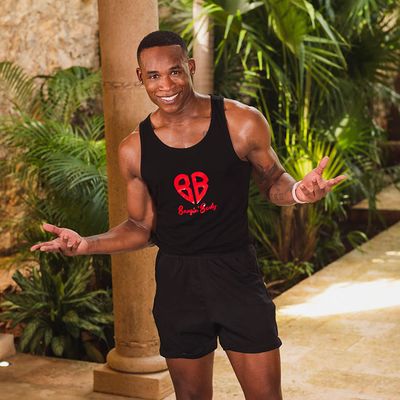 Sammye
What's up you guys? My name is Sammye (yes with a YE.) I am 36 years young, originally from Houston,TX but I've been living in Los Angeles for 15 years. I've danced with Jennifer Lopez, Kat Graham, and Wayne Brady & I've worked with Nike, Adidas & Reebok. I've performed on Glee, Dancing With The Stars, and have a recurring dance role on The Masked Dancer. Dance has always been my passion, and it's why I moved to LA to pursue my dreams.
Through dance, I met my BFF JJ and our amazing friendship led me to fitness. While working with my best-friend, I've gotten the chance to be seen on E!, Pop Sugar, CosmoBody and MTV! If I had to pick one workout move that I couldn't live without , I would have to say anything that gets my booty plumped, and leaves me saying "what waist?" Welcome to the Bangin' Body Brigade, y'all! You got this!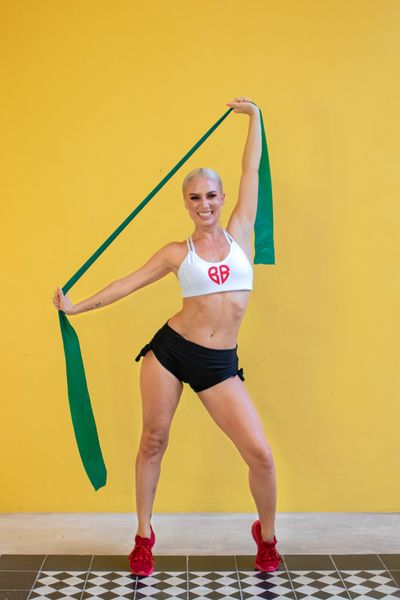 Britt
My name is Brittany Basner (Britt). I am originally from Canada but I live in Mexico City, where I've been dancing professionally, performing, and touring with Latin artists for the past 10 years. I met and trained with JJ in Mérida, and that's when my obsession with Bangin' Body began. Now I can't live without JJ's work your body move! I am certified in Holistic Nutrition and am known for my love for epically delicious plant based food. I look forward to sharing some of my favourite recipes with you all!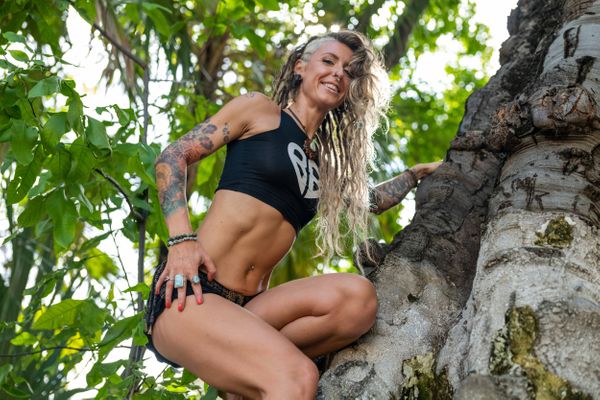 Amy
Hey Bangin' Baddies! I live in Los Angeles, and I'm a passionate advocate of health and wellbeing who specializes in movement, functional training, vegan nutrition and energy alchemy. My passion for health and fitness won me a 1st Place Championship from the National Physique Committee. I was featured on The Vegan Body Revolution Show, as well as on Lunch Break Live with Jane Unchained. I even participated in NBC's Radius Fitness project and have been published in several online blogs, podcasts, and interviews. I've also earned several accreditations and certifications, such as Animal Flow Level 1 (Global Bodyweight Training) and 500+ hours of Yoga Alliance Teacher Training. I'm also a Master Reiki Practitioner and graduate of the Matthew Kenney Culinary Institution in Plant Based Sports Nutrition - just to name a few!
By incredible forces of the Universe, my path was interwoven together with JJ's. I had first seen and approached JJ while working out at our local gym and I was immediately magnetized towards her hard work, incredible physique and just in awe of JJ's brilliant light. I soon after took her Bangin' Body class and was completely hooked! I never missed a class after that. Once JJ discovered my background in fitness and Plant Based Nutrition, she invited me to become a member of the Brigade!
I truly believe that creating a shift in one's life comes through focus on continual commitment to Self Care practices and rituals of the mind, body and spirit. My goal is to improve the physical and energetic well-being of humans, animals, and the planet. Namaste!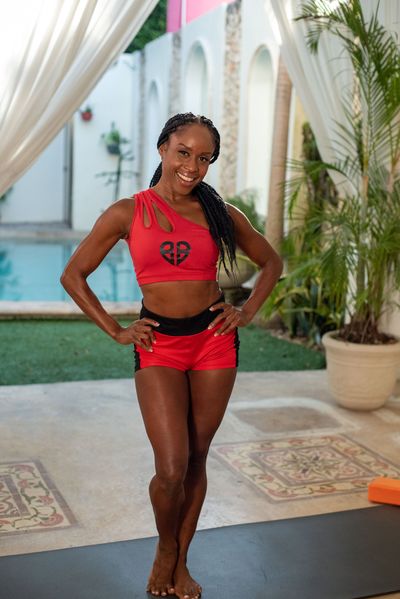 Nikki
My name is Kanika Nikki Utley. I'm a personal trainer/yoga instructor, a wellness lifestyle coach & the author of a book called Stay Bold. I started my yoga practice at the age of 40, and I really had no idea what it was like to stand in my power until I started mastering the art of balancing upside down. Handstands are everything to me! The greatest reward in my career is seeing the positive impact I make on people's lives, no matter how big or small.
I'd always been a supporter of JJ's work before we spoke on the phone one time while I was living in Singapore. In just one phone call, I was completely moved by her drive and passion to manifest her lifelong vision. We'd been trying to work together for years & now it has finally happened! I am so honored to be a part of the Bangin' Body Brigade. This is Divine alignment.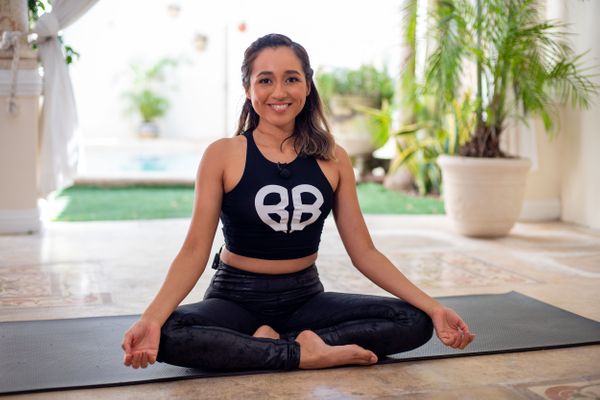 Zu
Hi! I'm Zu. I'm a performing artist from the south of Mexico. I started dancing very young. When I was 17 years old I had to cut my path to professional ballet dancing to study International Business and Commerce. After graduating, I worked at the National Mexican Oil Company, but two years in, I realized I was still too passionate for movement. So, I quit the corporate life to continue my dance training, join the circus and travel around the world. I explored from Asia to Europe to North America, getting certified in yoga, pilates, floor-barre, zumba, and circus arts for children in many different countries.
Three years ago, I had a bad car accident. If I hadn't had a strong back, I could have injured my spine to the point of not walking again. I was told that I may not be able to bend backwards ever again. On my way to recovery, I found a deeper connection with yoga and strength training. Before, I focused more in the artistic expression of the movement. But now, I was focusing in the healing of the movement.
On this path, I met JJ and her amazing program, which involves everything I had been focusing on in the past, but in a better and stronger format. The Bangin' Body training took my strength to the next level and the teaching format was completely new for me. Being able to receive all this information directly from the hands and words of the founder and creator has been a really huge privilege! I'm in love with the way she mixes the fun of dancing with the hard work of strength training. I'm also able to teach yoga to stretch and relax muscles after the hard work!
I am currently living in Europe, but I spend a lot of time in Mexico and North America. I'm also part of a contemporary circus company and teach yoga in three different languages. In social media, I am Zu Dance & Movement. My favorite phrase is "remember to be kind to yourself first, to be able to be kind to others". Namaste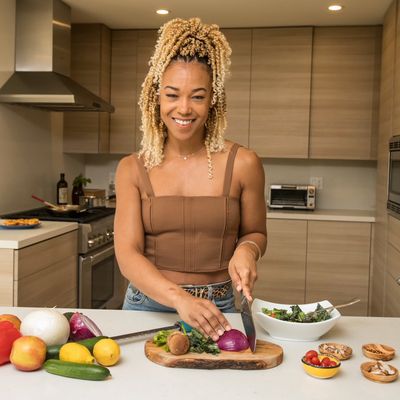 Dana
Hi, I'm Dana! I'm from Temecula, California and I currently live in Los Angeles. I began my fitness journey at the age of 4 when I joined my first soccer team. Since then I've been a force to be reckoned with. Throughout my 17 year soccer reign I was a top scorer and I even played professionally in Ålesund, Norway. A few years after retiring from soccer, I joined the Bangin' Body Brigade to add an athlete to the BB experience with plyometrics and H.I.I.T. exercises. These days, I focus on overall wellness by adding meal prep and vegan culinary training. You can catch me on the Bites page cooking up some plant based recipes.
Carolyn
Hi! I'm Carolyn Brown MS RD, Nutritionist/Registered Dietitian and cofounder of Indigo Wellness Group. I believe in the power of food for your mind, body & soul. I'm here to help you feel like the best version of yourself every time you eat, and most importantly, I'm here to make it easy & fun! I'm based in Boulder, CO and you can find me doing yoga, hiking, or trying to learn a Bangin' Body dance move or two when I'm not whipping up something new in the kitchen.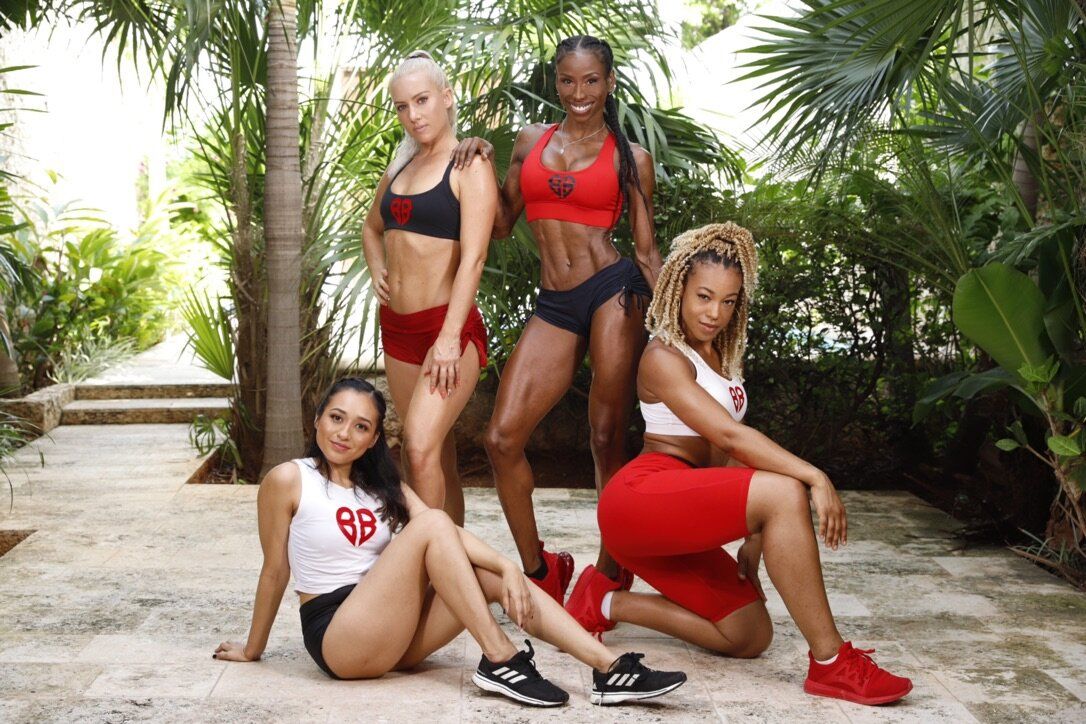 Calling All Future BB Brigade Baddies
Think you've got what it takes? Let's get it, boo! Bangin' Body Brigade instructor training will up your game and then some.