Are you ready for a fresh & cool new workout? Are you ready to have some fun!?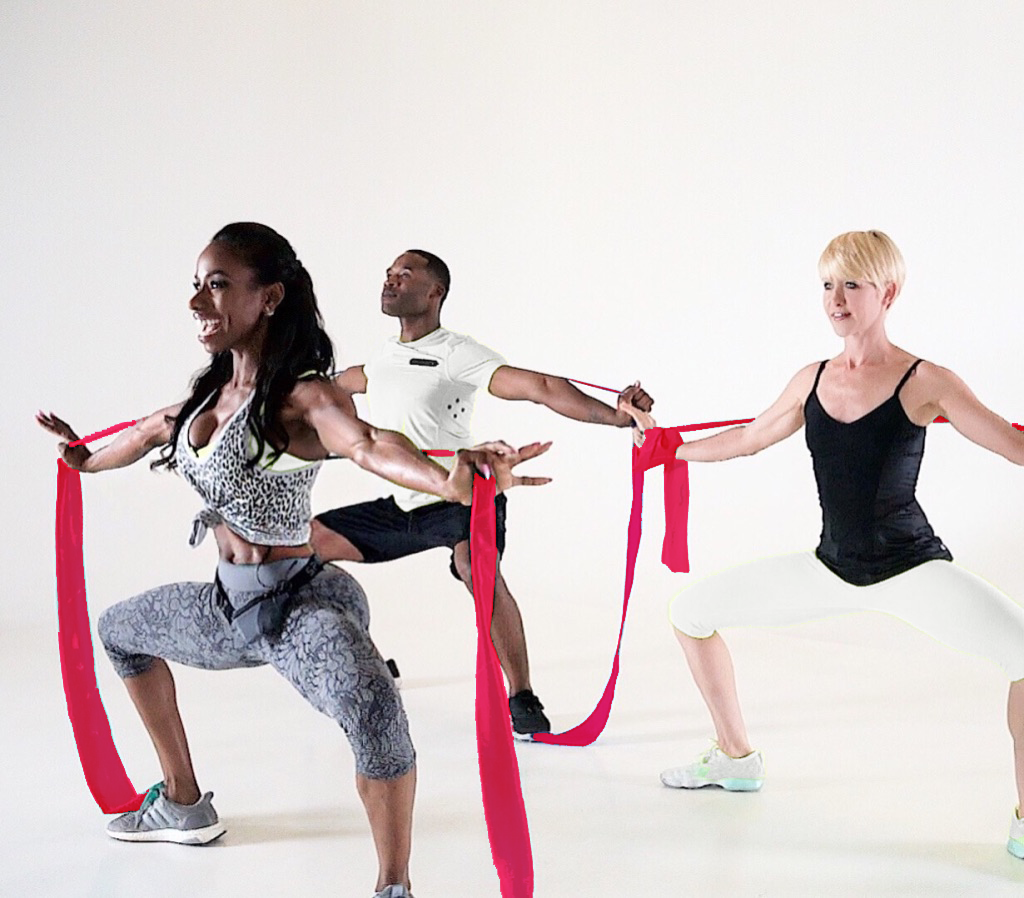 Bangin' Body is truly the next level of fitness training! It's 50% dance party, 50% muscle conditioning and 100% LIT!!! This insanely fun, powerhouse workout is for ALL LEVELS and is designed to tone and create new muscles, build serious endurance, and sculpt a lean, sexy and STRONG dancer's body.
Borrowing dance moves from my lifelong career as a professional dancer, combined with workout techniques that I have used for over a decade with my celebrity clients, I have curated a very unique training method that is extra fun and highly effective.
Bangin' Body is a full-body sculpting and conditioning workout creatively choreographed to the beat of the hottest music. BB is all about cross training and has something for everybody!
This class combines energizing hip-hop dance cardio, rhythm-based sculpting exercises, plyometrics, kickboxing, yoga, and ballet barre techniques, along with my celebrity training secrets. We love using sliders, a chair, weights, and resistance bands— but we also offer a huge variety of no-equipment body weight workouts, so you can take Bangin' Body wherever you go! And with both live workouts and video-on-demand classes, Bangin' Body is perfect for any schedule! The Bangin' Body signature workouts are around 60 minutes, but we also offer tons of shorter 5 minute to 45 minute workouts, which range from full body to just specifically focused areas. We even have a Build-Your-Own-Bangin' Body (BYOBB) feature where you can choose from hundreds of your favorite dance cardio and HIIT routines, muscle sequences, and yoga series, and arrange them into your dream class with your desired focus, style, and length of time. How dope is that?!
More than anything, consistency is key— and this is a fun workout that is going keep you inspired and genuinely excited to move every single day! Bangin' Body will leave you looking and feeling stronger, healthier, more confident, & overall more badass!
But I can show you better than I can tell you— so meet me on the dance floor and let's do this thing together, boo! I can't wait for you to get started and be part of the Brigade! Let's go!