Jennifer "JJ Dancer" Johnson
The multi-faceted Jennifer "JJ Dancer" Johnson is a certified personal trainer, vegan activist, professional dancer/choreographer, and the "it girl" of hip-hop dance cardio workouts! JJ is the creator of the JJ Dancer Bangin' Body Method-- a one of a kind, cutting-edge fitness program that combines hip-hop dance cardio, intense muscle conditioning, plyometrics, kickboxing, and ballet barre techniques, with JJ's celebrity training secrets. Her electrifying workouts are regularly featured in Cosmopolitan, People, Self, Shape, and Women's Health magazines, just to name a few, along with television shows such as Entertainment Tonight, The Insider, PopSugar, KTLA and E! News.
The traveling fitness maven frequently teaches workshops, retreats, conferences, teacher trainings, and performs all over the world with major fitness brands, such as Adidas, Fabletics, Wanderlust, Space Cycle China, and Champion Spirit Paris, making television appearances, shooting campaigns, as well as training international celebrities and fitness enthusiasts. JJ has regularly trained high profile clients such as Jessica Alba, Jenna Dewan, Nicole Scherzinger, Olivia Munn, NBA champion, John Salley, and many more.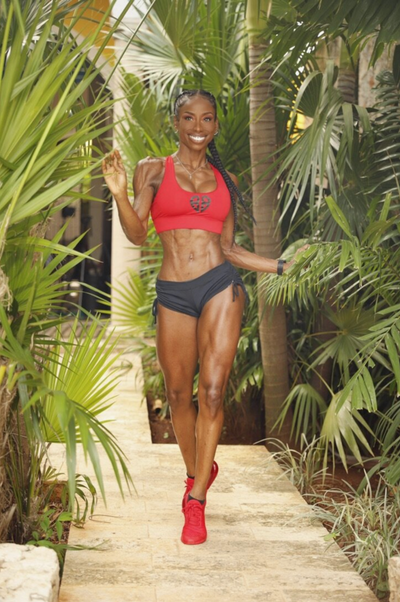 JJ has been dancing since the age of four and began her professional career at age eight performing with The Chicago City Ballet and Ruth Paige Ballet. JJ attended Howard University with a major in Psychology and was the captain of the NBA Wizards Dance Team throughout her college years.
As a professional dancer and choreographer, JJ has performed and toured the globe with artists such as Beyoncé, Kanye West, Pitbull, Lil Wayne, Red Hot Chili Peppers, Carlos Santana, and more. JJ has also been featured in many music videos, national commercials, films and television shows, including: Dancing with the Stars, MTV Video Music Awards, The American Music Awards, Fashion Rocks, and many others. One of JJ's favorite experiences with the big screen was actually behind the screen, when she trained and choreographed for Jessica Alba for the films, Sin City 2: A Dame to Kill For and Dear Eleanor.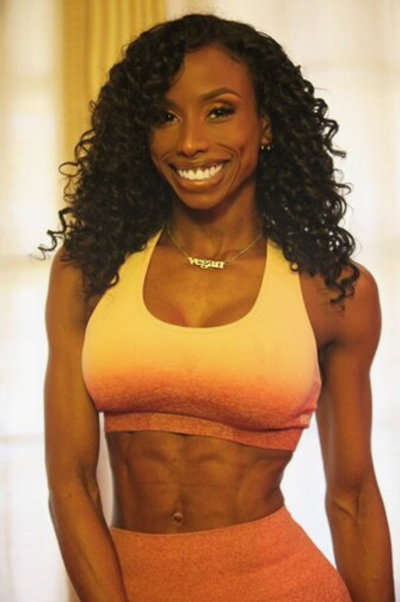 After hosting her own online dance fitness series on Cosmopolitan magazine's video fitness app– CosmoBody-- for which she was one of the lead spokespersons for, JJ went on to expand the brand by creating a JJ Dancer instructor certification training and certifying a team of Bangin' Body Trainers, who currently teach daily classes and private sessions throughout the United States, Canada, and Mexico.
In 2017, JJ partnered with Space Cycle China to create the latest dance cardio program--Space Moves, for which JJ has trained and certified trainers throughout Shanghai, Beijing, and Taipei to teach the Bangin' Body Method.
Inspired by the success of the JJ Dancer brand, JJ decided to expand, rebrand and rename the program to Bangin' Body, with the purpose of including and collaborating with other extremely talented Bangin' Body certified trainers from across the globe.
JJ's love for her work is infectious and she believes in fully challenging each individual client to their absolute limits, while making it a priority that training is extremely FUN for all fitness levels! JJ is dedicated to promoting empowerment and confidence through fitness.